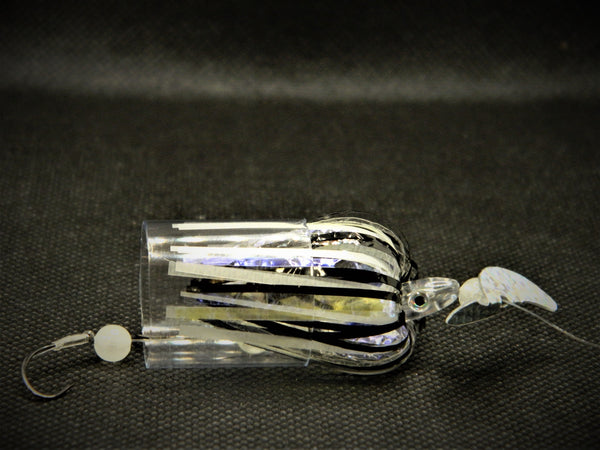 2" Black Ice
My ace in the hole .... this is the one I turn to when my chips are down.
The Black Ice Fly!
The colors of this fly are magic!! This trio of color is black, glow, clear blue tint. Get this fly in the water and you will understand why it works...... all I can say is hang on. This winning fly is tied together with a 15lb leader with 2 double stacked #6  hooks and a Superfly spinner blade.
The Black Ice Glow fly works exceptionally well when pulled 12"- 24" behind a dodger/flasher for Kokanee, Trout and Salmon.
*Also available in a non-rigged 2-pack